Fresh Amstrad CPC, PCW, Notepad NC100 NC150 NC200 and PDA600 news
Videos of Amstrad CPC music done with 3dsmax and Aftereffects by Juande3050
-
What you see is what you get, a biography by Lord Alan Michael Sugar
-
It took me time before starting reading this book, but now it's done, the official biograhy of and by Lord Alan Michael Sugar.
I did read already his other biographies :
Alan Sugar, the Amstrad Story by David Thomas
Sir Alan Sugar, the biography by Charlie Burden
The first one gave insights about his childhoold but nothing about his football years. Whereas the second one was introducing his foootball years. WYSIWYG give a lot more details about his childhood, the first steps which made him the man we all know and also a lot more on his football years. Honestly, I did appreciate this book and I recommend its reading. The only regret and it's purely personal, the book has a part about the Amstrad CPC computers but nothing about the CPC 664 which was my first computer, not very important though.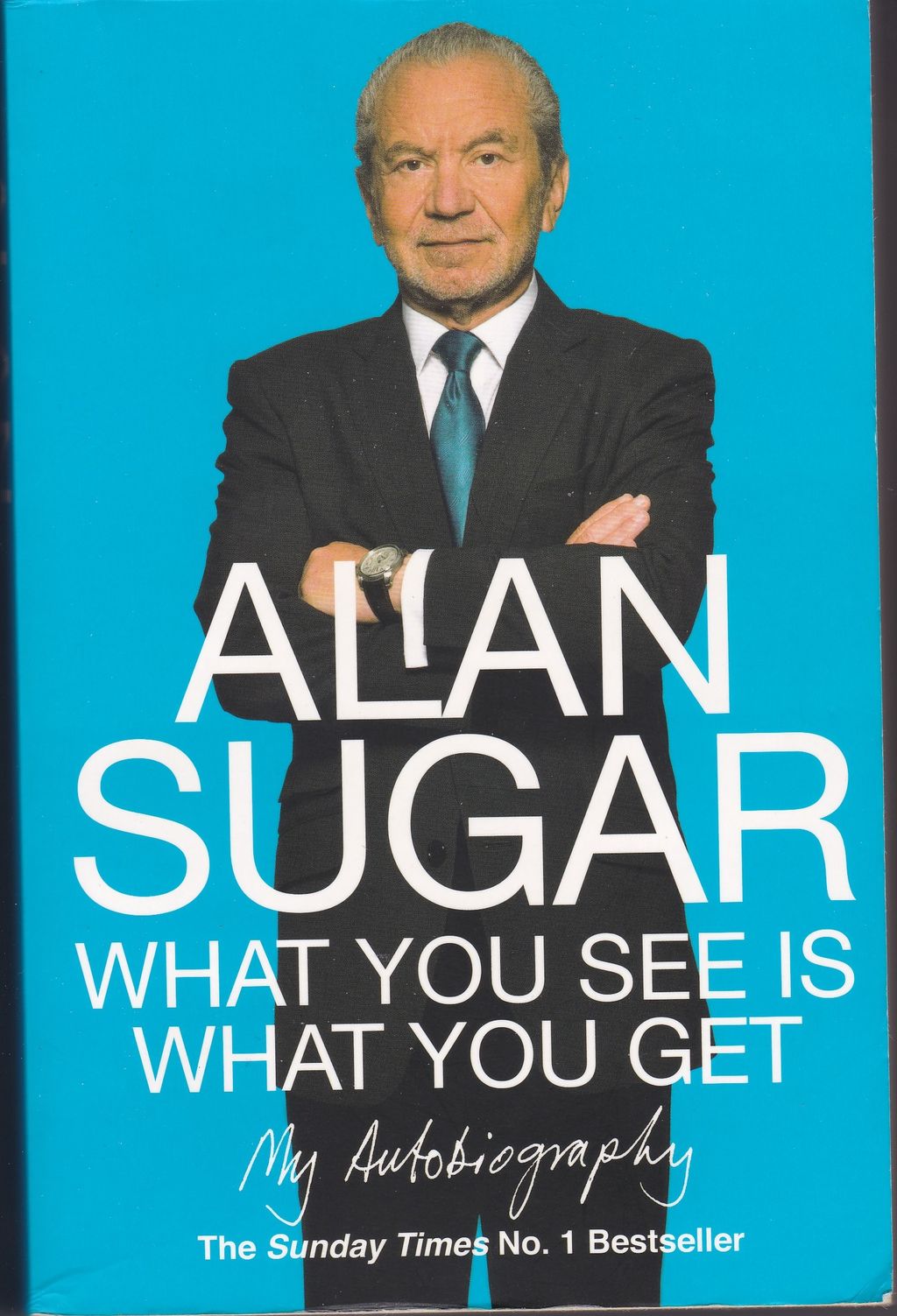 Amstrad CPC score contest on Border 0
-
Border 0 organizes a score contest, whose rules are below :
1.
Use the WinAPE v2.0 Beta 2 emulator
2.
Use the following settings :
GENERAL: CRTC Type: 0
DISPLAY: Enable Plus Features / Pal Emulation / Linear Palette
MEMORY: RAM: 128K / ROM Lower: OS6128 / Upper 0: BASIC1-1 / Upper 7: AMSDOS
3.
Load the following DSK of Run CPC
4.
Save a SNR session of your game :
4.1.
Save ONLY one game per session
4.2.
Start at the menu screen
4.3.
End at the score menu
5.
Send your SNR session with a tag or your name BEFORE the 31th January 2020 to :
Nothing to win except the respect of other who will be able to see the results on Border 0's contest web page, looking at the best SNR on CPC-Power and a video on Youtube.
Imperium Solo firmware v1.1.0 by Duke, an adaptator for USB joystick or mouse
-
The year 2019 is near the end, it gave a lot of good things for the Amstrad computers, not only for the CPC, one of the very last being the Toki beta by AmstradGGP for example.
So, let's wish at least as much good if not more for the hear 2020. And personnally I wish you and people you care for a good and happy new year.
CPCEC, an Amstrad CPC emulator for windows by CNGSoft, 14th release
-
Pixel Polizei by Markku Reunanen, a windows graphic utility
-
You are a graphist on PC but you want that your pixel art to be on one of the following platform quoted below. Pixel Polizei will check the conformity of the color limits and save the result in the native format :
Amstrad CPC
ColecoVision
Commodore 64
Commodore Plus/4
MSX
Oric
Panasonic JR-200
Sharp MZ-700
Sharp MZ-800
ZX Spectrum
Two musical remakes by Smash my CPC
-
Smash my CPC gives you two musical remakes of Amstrad CPC games :
The 15 Best Old and New Games for the Amstrad CPC featuring Amstrad YouTubers by Kim Justice
-
Operation Alexandra (4Mhz) OST - The Greater Evil by McKlain
-
If you didnt buy the physical edition of Operation Alexandra (4Mhz), you wont have the original sound track written by McKlain.
But you can at least listen one track : Greater Evil. Honestly it's just gorgeous.
Retrogaming, between nostalgia and business on Amstrad.EU
-
Two years of using Amstrad CPC with Oldschool is Beautiful on Youtube
-
Would you care for a drink with your Amstrad CPC 6128 ?
-
Started since 1971 computer science was being introducted in french schools (6 years to 18 years). In 1985 the plan Informatique pour tous was bringing Thomson MO5 and TO7/70 computers linked in a network controlled by a PC with two 5,25 inc disk drives (later with a hard disk). What most of people like me didnt know, there was a definitive plus for technology classes : Youpi is a robotic arm with 5 liberty degrees made by JD Productique. It is controlled through the parralel port with a basic program and assembler routines on a Thomson MO5. You will find below two french interesting links :
Youyoudid was able to get a Youpi which he wanted since his young age. He wrote about it on CPCRulez. In a frist video he is controlling the arm in basic, but the movement is slow so he wanted to accelarate it with a basic compiler :
But finally thanks to the Turbo-Pascal compiler (CP/M) he is able to give a new youth to the robotic arm to let it serve a drink from a plastic bottle.
Raid over Moscow on Amiga available as a beta
-
Sapiens v3.0 for windows/MacOS successfully finished by Le Fetiche Micro
-